Ask the Doctor:
"Cancer" Series:
Blood in the Urine: 

Lung Cancer: Cause and Detection:
"High Blood Pressure" Series:
Symptoms and Treatment: 

Must Stay Under Care: 

Danger if Diabetic Also:



"Wounds" Series:
Why Clean Wounds?: 

Puncture Precautions: 

Serious Wounds: 

Snakebites:
Dr. Robert Whittaker is a missionary medical doctor with over 25 years experience.  He has cared for the sick at various hospitals and clinics in Nigeria and presently serves with his wife at a new clinic in Matsapha, Swaziland.
---
Path to a Happy Home:
Importance of Communication

:
Pros and Cons of a Dowry:
Wed without a Big Wedding

:
Problems in Marriage:

Principle 1 - Leave:

Principle 2 - Be Joined:

Principle 3 - Become One: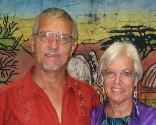 Path to a Happy Home is presented by Fielden and Janet Allison.  The couple is committed to helping marriages and families in Africa.  They have decades of experience in Eastern and Southern Africa where they hold marriage seminars each year.

---
African Heroes of Faith:
Leper Makes a Stand

:





Mooka: Though persecuted and isolated, this leper and his family was blessed by God.
Freed from Drunkeness

:





Cheruiyot: At an old age, this man stopped drinking and dedicated himself to reaching his extended family with the gospel.
Modern Abraham

:





Sylvanus: Raised in a pagan household, Sylvanus was first in his family to worship the one true God.
Live by Faith, Not by Sight

:





Mukwakwas

:

Blind man and wife overcome hardships to spread the gospel.
The Determined Plowman:





Mulamfu: Passionate about farming, but determined to be something more.
Royalty Renounced:



Asuquo: Born to be a chief, he humbly chose to serve as a missionary.

The Story of "Goat Peter": 



Dr. Setimela: A once poor farmer from Botswana eventually returns to his country's aid as a research scientist and plant geneticist.
Started by a Torn Script: 



John Gumede: From an unlikely beginning of learning about God through a torn radio transcript in the street, he started a large preaching school.

Message from "God": 





Ngulube: Determined to preach the Gospel no matter the place be a public square or prison.



From 2 to 330,000!: 



Essien: By baptizing one friend, Essien started domino effect that led to congregations spreading and doubling every 10 years.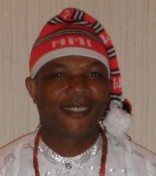 African Heroes of Faith is narrated by Edet Udofia.  Edet spent his early life in Nigeria.  He and his family now live in the U.S.A.  He ministers to people in the inner city and in prison.  He is co-host of World Christian Broadcasting's programs to Africa.
---